Without sponsorship of more than 20 supporting organizations and 100 people, the event promoting cultures related with horse and features of winter time pasture breeding would not be accomplished.
Special thanks to Ministry of Nature, Environment and Tourism Mongolia, Department of Art and Culture tourism department of Ulaanbaatar city, Governor's office of Khentii province, Governor's office of Batnorov soum, parliament member Mr. L. Oyun-Erdene, Association of Mongolian blacksmiths', Mongolian Taiga-Dog association and federations of Mongolian photographers for support and encouragements.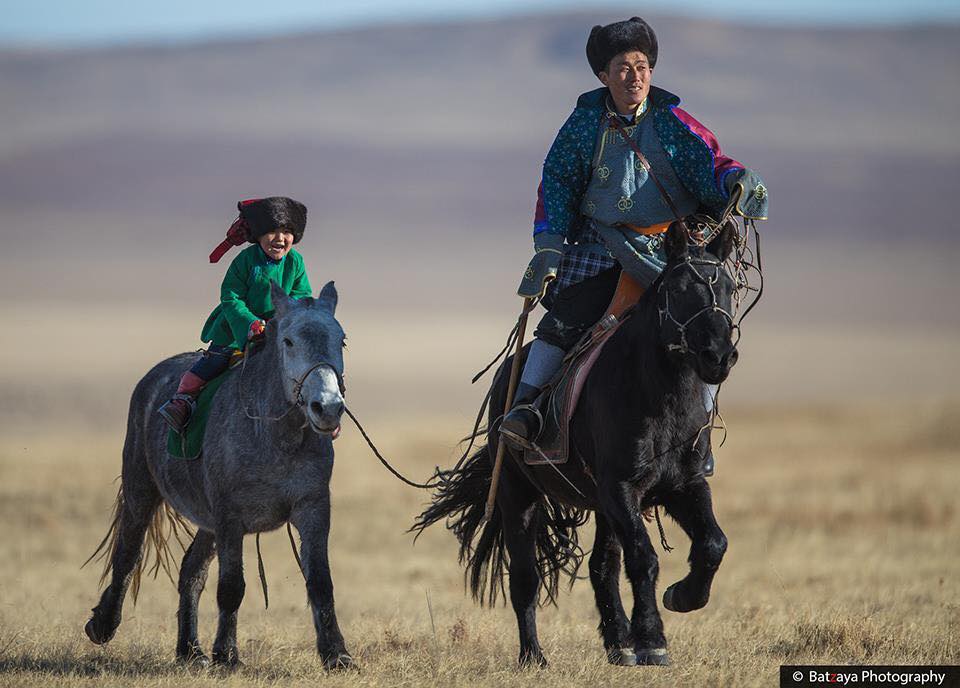 In 2017, 4 years old Ichinkhorloo particiated an event with her grandfather. Her participation encouraged many little riders and more than 100 children have enrolled parade of next edition of the event in 2018.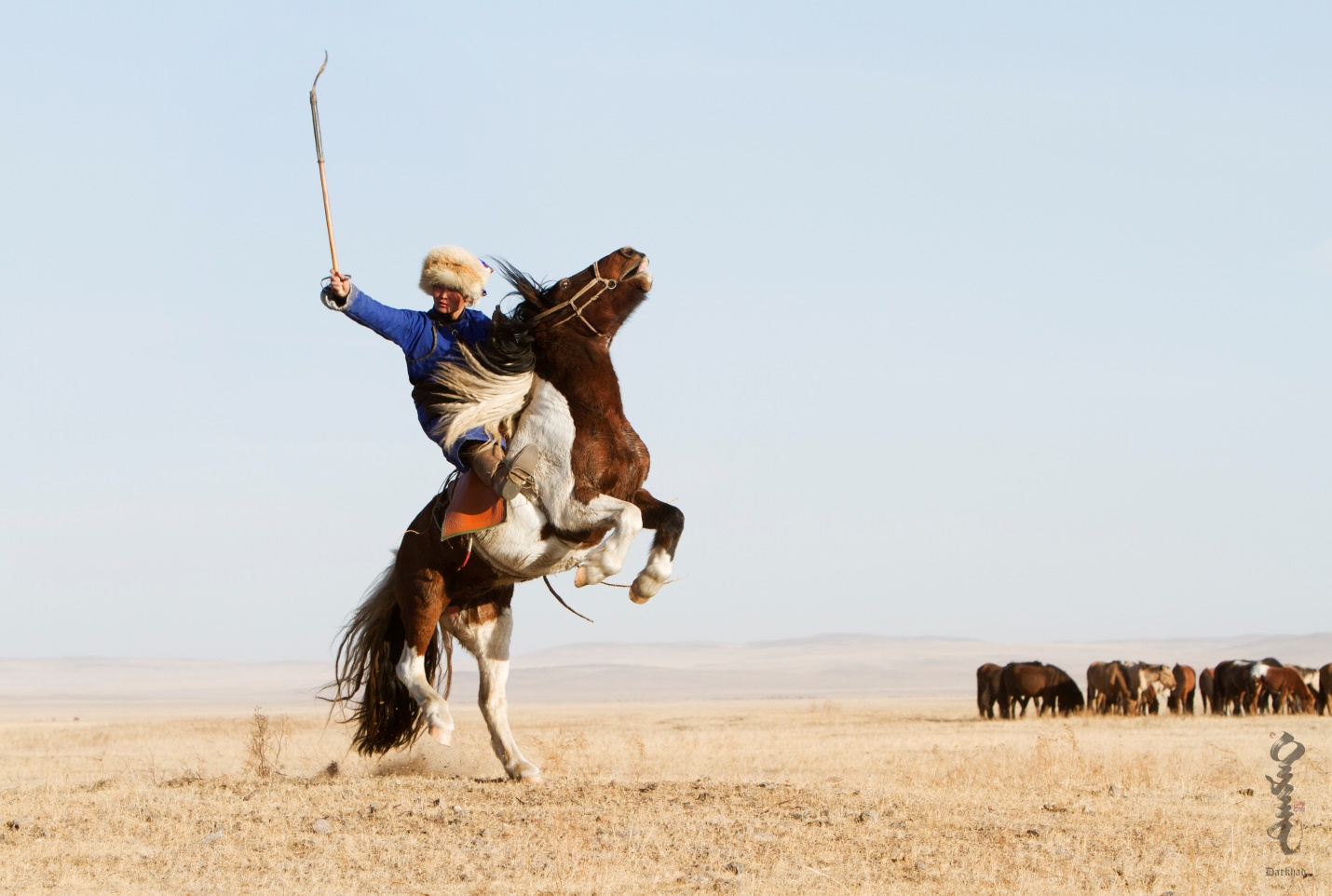 The event is the stunning chance for the photographers who is aiming to capture exotic moments. in 2018 skillful showcase of horsewomen was the most attractive part for photographers.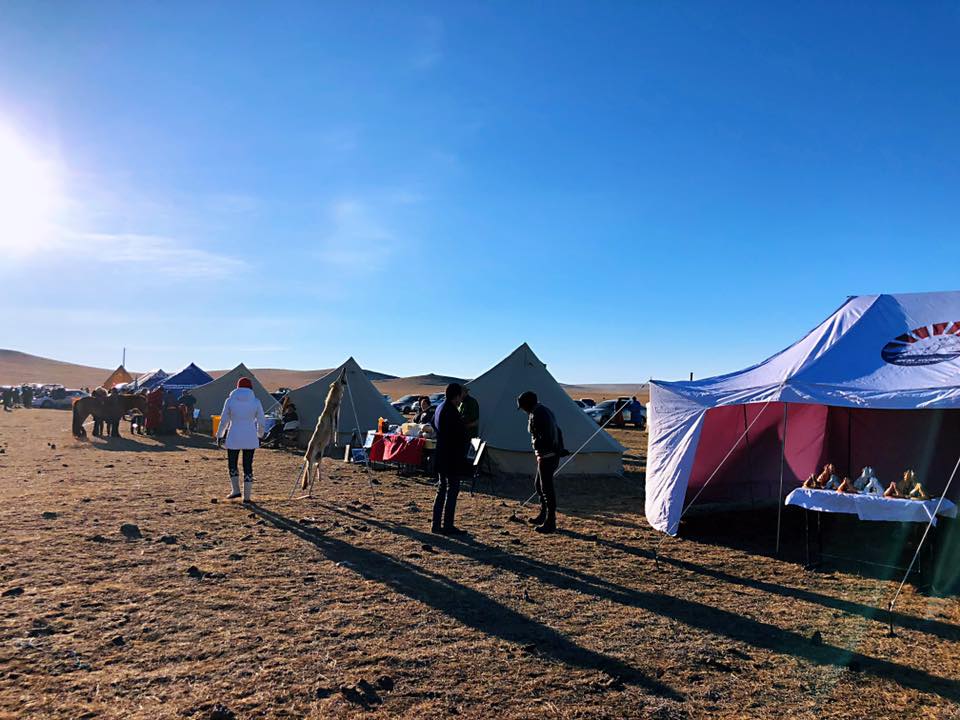 It is chance to buy truly local stuff including horse herding tools, saddle, bridles made by famous silversmiths. The wolf coat hanged on the front of tent is for sale. Local young man hunted it just a week before the event.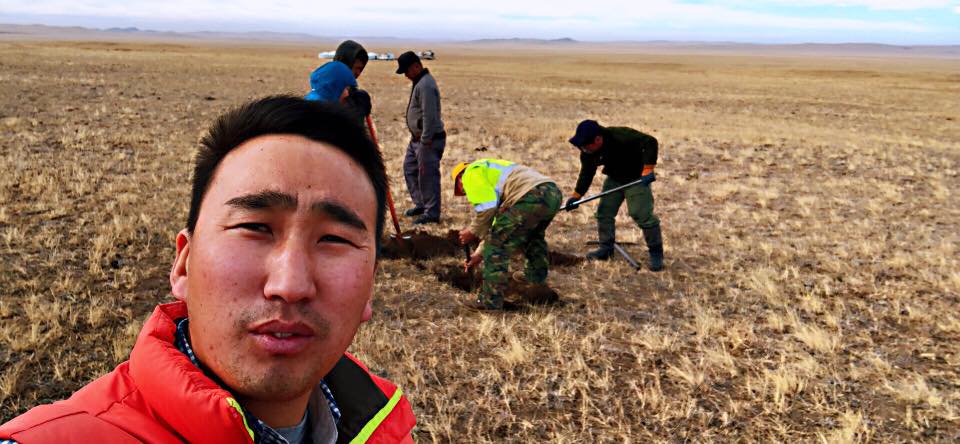 The venue of the event is the open steppe where thousands of horses graze freely. We build a temporary camp and install every single facilities for the comfort of the travellers and guest. Simply, toilet has to be environment friendly.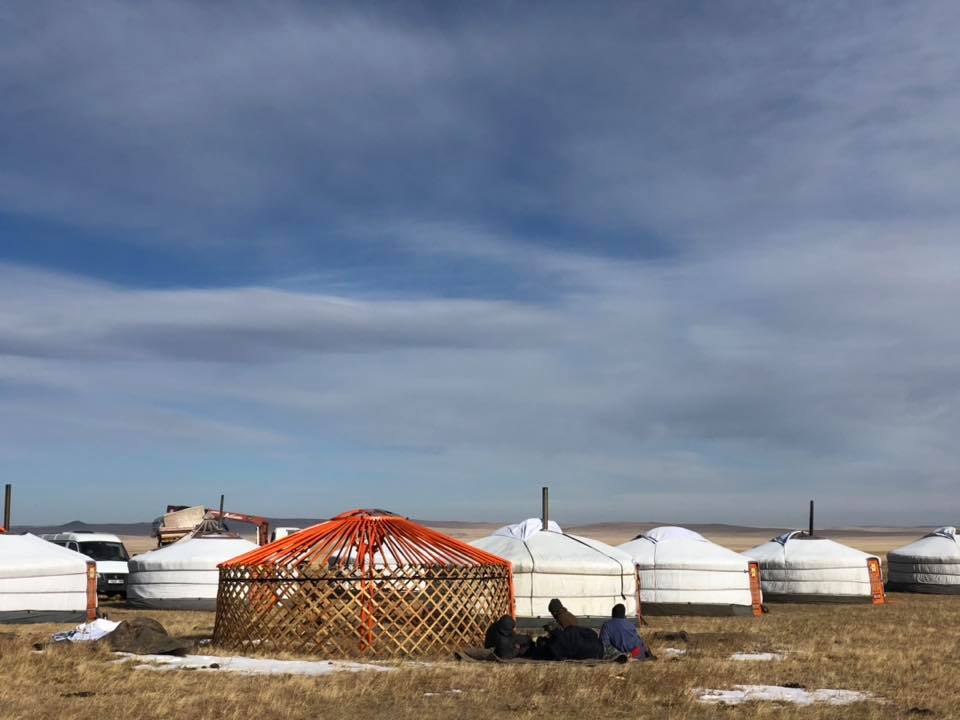 The team is setting up temporary ger camp. gers for guest are comfortable and warm. Camp staff heat the stove twice a night. According to our standard air temperature inside of the ger has to be 25 degree at night time.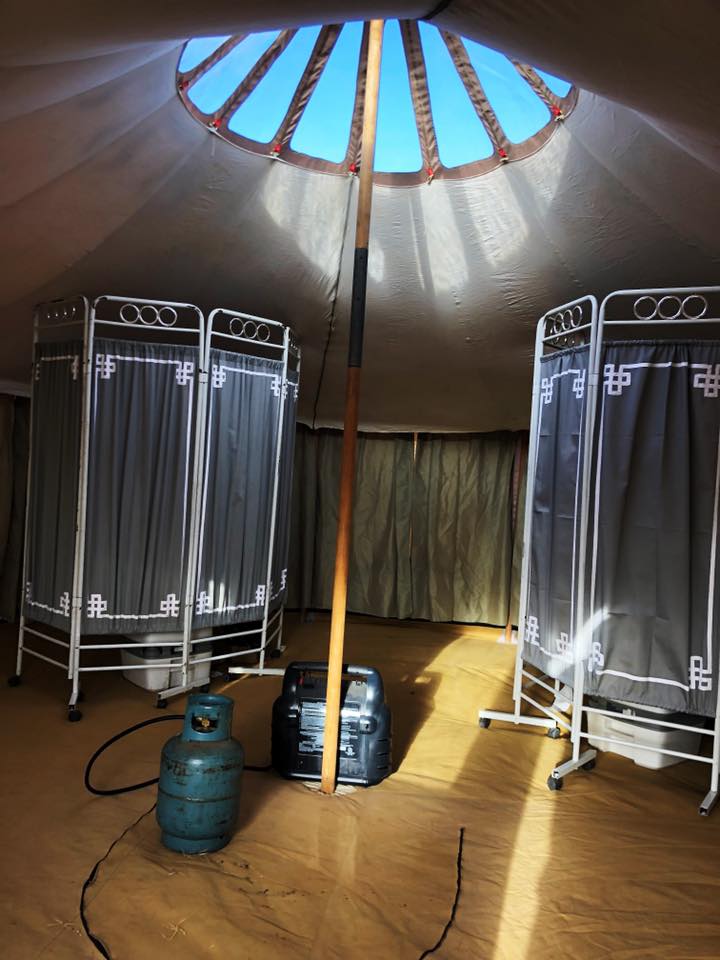 it is not easy to relieve outside when it is -10 degree. Therefore we install temporary lavatory tent for the comfort of guest.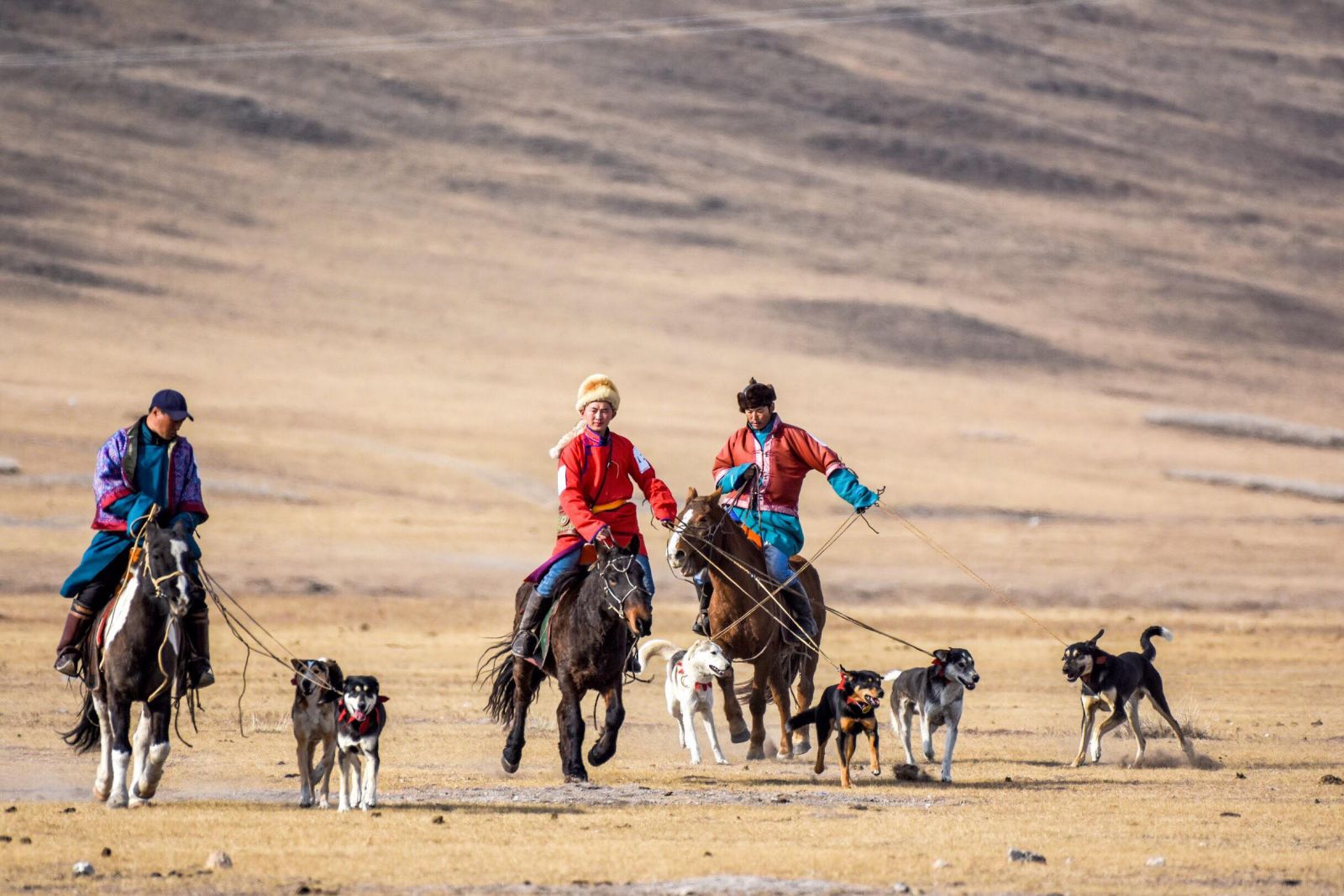 Beside horses, the showcase of Taiga dog (local dog breed used for hunting) will be a highlight of the event. Since ancient time, Mongolians have used Taiga Dog for hunting. But these traditions have been passing out with in the last semicentury. Since we include Taiga dog showcase in our program, number of the people who interested to feed this unique breed.
We are very thankful to the travellers, guests who is visiting and buying tax of Winter horse festival. Your visit contributes overwhelmingly to promote and preserve the traditions of hunting with Taiga Dog in eastern Mongolia.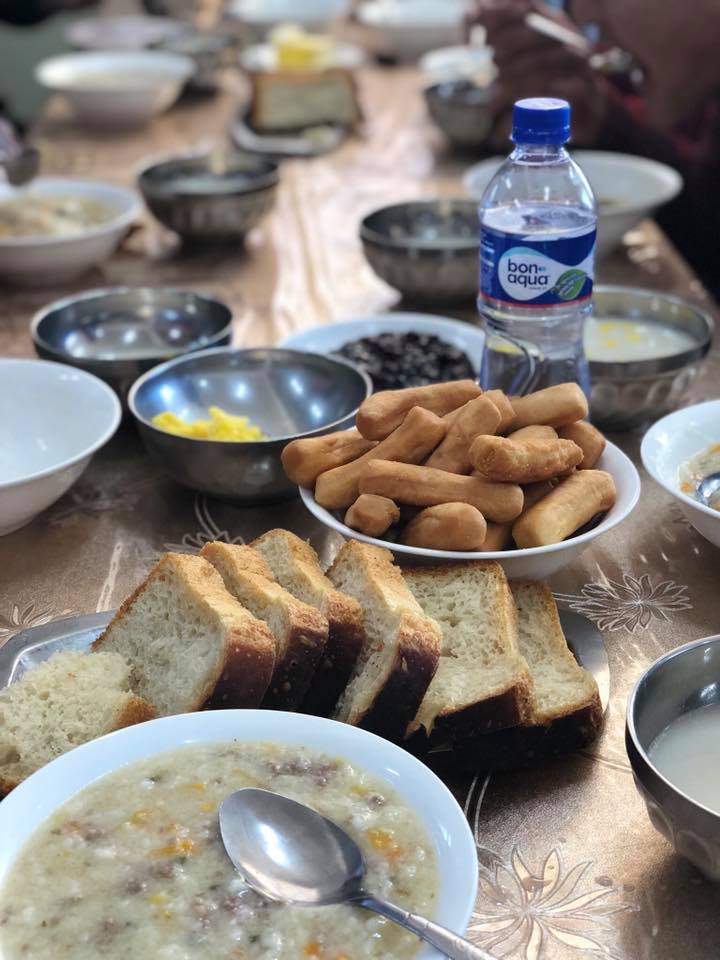 We offer two types of accommodation for our guests. One is local school dormitory of Batnorov soum of Khentii province. Mainly, domestic travellers prefer to stay there.
This is the breackfast table at school dorm. Guests love organic collection of local foods including homemade bread, sour cream, boortsog (homemade pastry resembling a cookie fried in butter) and shar tos, butter.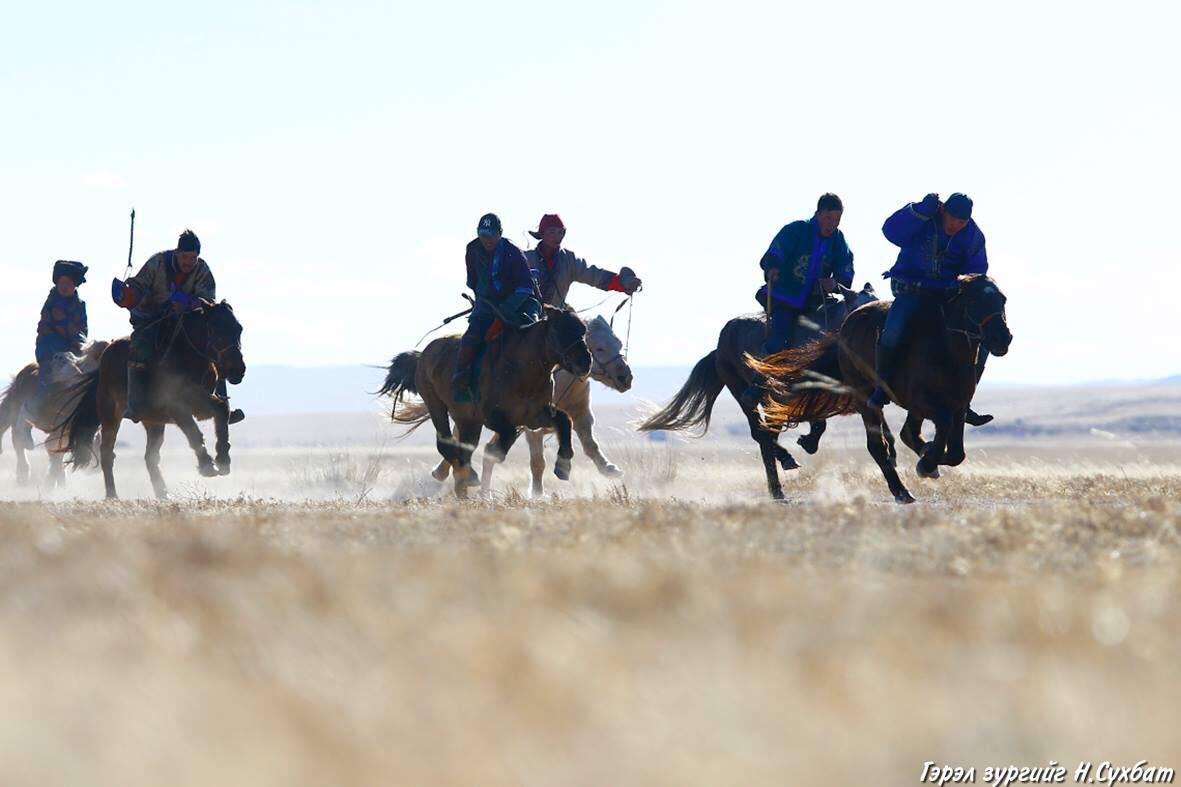 To entertain our guest, we organize short distance horse racing. Guests who ride horse well able to participate the competition with own horse. We do not tolerate child jockey race in cold winter. Therefore we allow only adult to race during winter horse festival.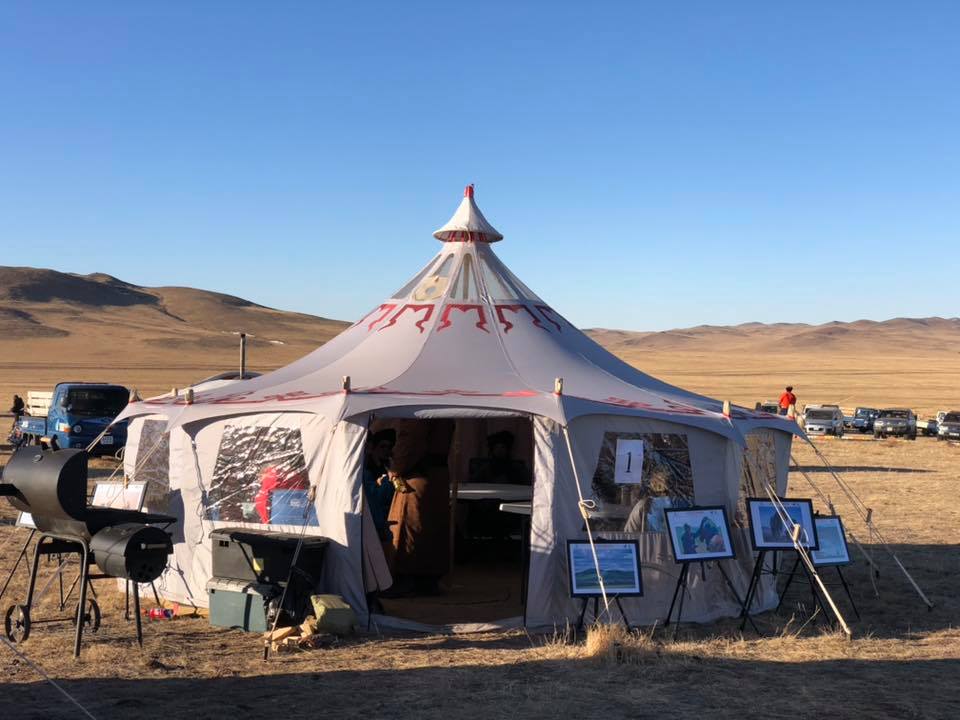 We have not forgotten hot drinks and barbaque. The tent is the coffeeshop on the pasture serves freshly brewed coffee and some drinks make you warm.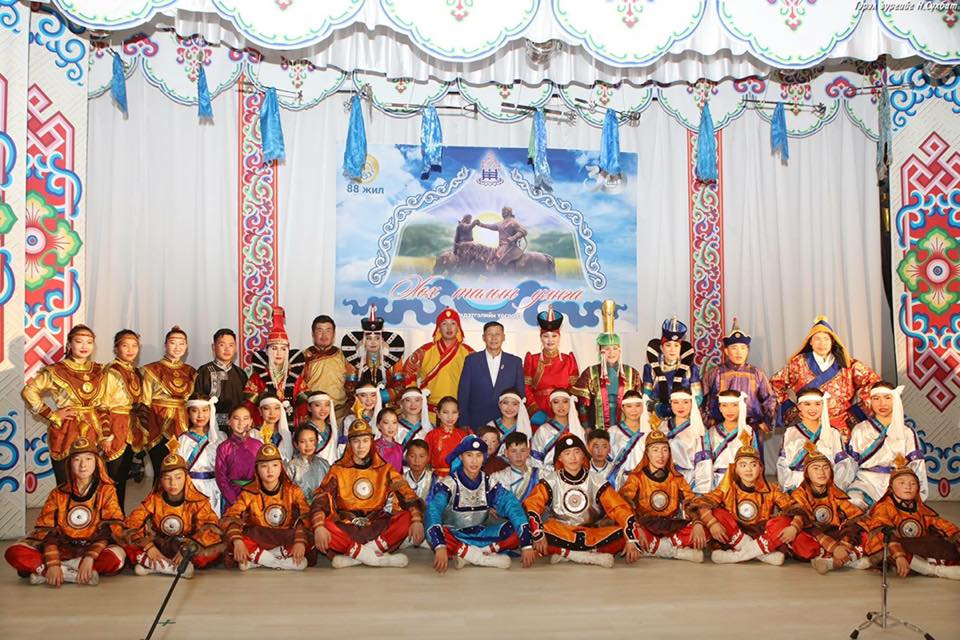 Local cultural center consist of 65 artists is the remarkable part of the event. The concert that they stage for the opening of the festival will make you passionate and happy. Most of our guests do not expect such a concert in the most promote part of the country. Tax is 3USD only. Performances, clothes, every things are stunning and lovely.
By the way the cultural center of Batnorov soum of he won in cultural championships between same centers all around Mongolia for 20 times.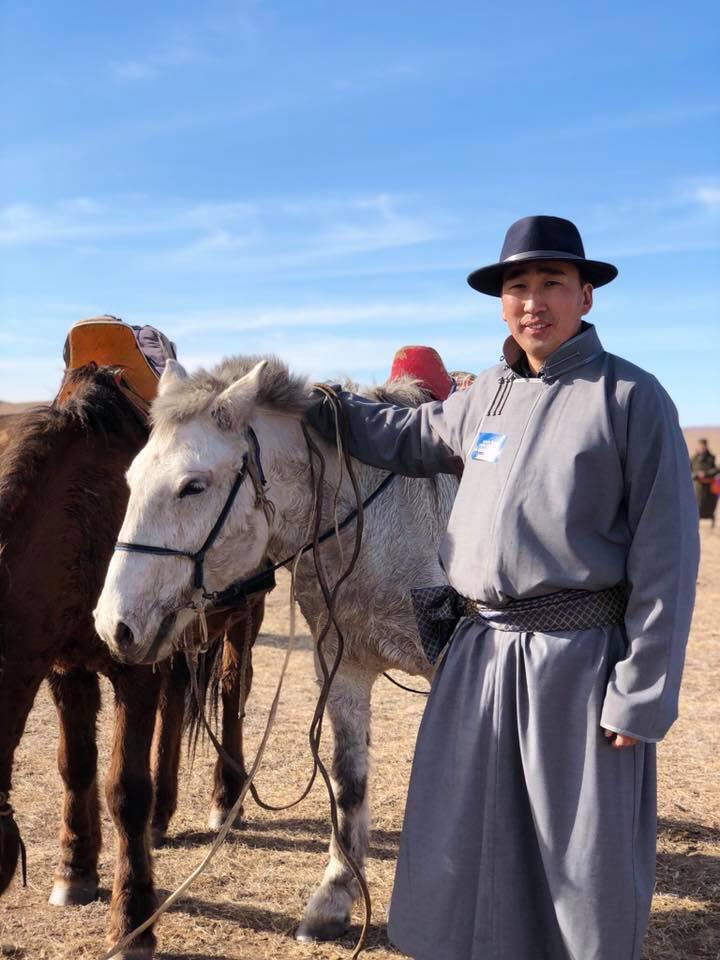 This is the one of the difficult moments that happen to organaiser. I found only 3 horses which are suitable for foreign travellers who is beginner rider, however I have 30 clients ready to pay 10 USD per horse per hour. This is the example how modern technology changing the lifestyle of nomads. I met horse herder who says he can not find a good or tamed one to ride out of his 400 horses.
Next event we will do our best to improve it and prepare more horses.